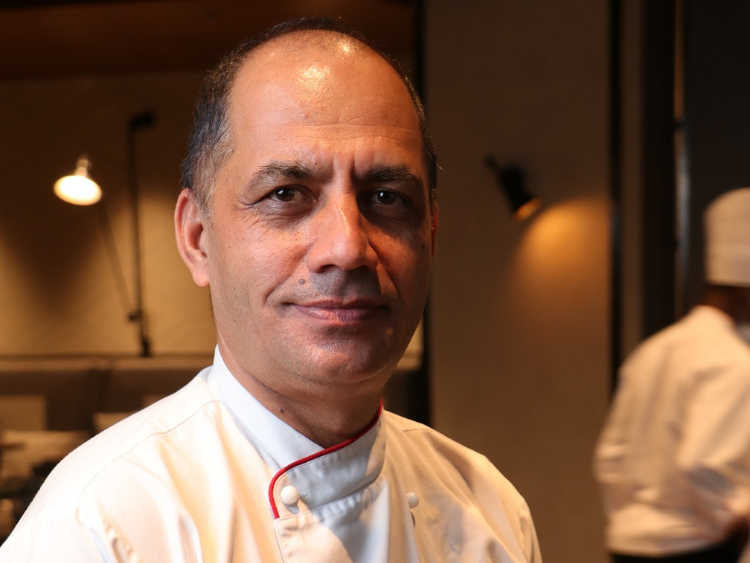 Chef Bishnu Khatri
Let's get to know the Executive Chef(s) behind the amazing dishes at Wakame Lagos.
Chef Bishnu Khatri- I am Nepalese born and brought up in "Arghakhanchi" East region of Nepal, spent over 15 years in India to learn and gain knowledge of Indian cuisine in North part of India especially in Delhi, worked with Oberoi Groups of hotel, moving forward I explore my experience in different part of the world such Egypt, Cairo Oberoi hotels, Tanzania Hyatt Regency now at present I am with Ikeja, Lagos Marriott. I personally enjoy Playing Cricket. I have family of five members including spouse, and three children's (2 sons and 1 daughter).
Getting to know Chef Bishnu Khatri:
List a few of your favorite foods or cooking styles:
I enjoy cooking tandoori kababs and world famous Biryani and authentic Indian regional curries
My all-time favorite dish is Chicken Biryani
Do you cook? What would be your signature dish if you had to cook for friends at home?
Yes, I do cook at home occasionally, I would certainly offer my friends my favorite "kadhi pakora" it's basically a veg deep fried dumplings, served with yogurt based curry
If you could choose an animal to represent you, which would it be and why?
I see myself as horse reason being, I believe on moving forward with 100% energy
What is your religion?
I follow Hinduism
If you do drink, what would be your preferred beverage?
I drink occasionally, I prefer Chilled Beer, with crispy Papadam
What kind of music to do like? Name three songs/artists you currently listen to?
I love lessoning to Hindi Bollywood Music, my most favorite Artist is "Udit Narayan"
Favorite song is "papa kehte hain bada naam karega" which basically describe the depth of the relationship between son and the father .
Do you like traveling? Best place you have ever been to? Places you still want to go to?
Yes, I love traveling, best place so far I have been to "The Great Pyramid of Giza" one of the 7 wonders of the world, further more I wish to reach/ visit peak of the "Mount Everest"
If you are going to be stuck on a desert island for a year what 3 things would you take with you?
I would surely carry with me-
1. Family photo
2. Hindi Bollywood music CDs